Industry Exchange Network (IXN) for the NHS
The Power of Collaboration - pairing Computer Science Education and Technology with Clinicians to strengthen and enhance the NHS.
Launched in February 2019, the Industry Exchange Network (IXN) for the NHS committee has been established to allow Industry, Educators, Researchers and Clinicians to work together to advance the UK's healthcare through Interoperability, Efficiency and Innovation (IEI) open source projects.
The Chair of the IXN for the NHS committee is Dean Mohamedally, a Principal Teaching Fellow at the Department of Computer Science at University College. Dean pioneered the concept of the industry exchange network in the Department of Computer Science at University College London where it has been in operation for over seven years working with NHS trusts.
The Committee will work to promote open systems and standards across the NHS in the form of an industry exchange network, as requested by Government in the Topol Review. We have been and still are leading the way with Machine Learning Readiness tasks for clinical groups. We are overseeing the largest training environment in the world for FHIR (Fast Healthcare Interoperability Resource) and OpenEHR (Open Electronic Healthcare Records) projects. Our students are pushing the boundaries of technology applied to modern medicine and patient care.
This committee will oversee and curate student projects with technology providers and clinical groups that have open IT systems, shareable components and computable algorithms. This will
Proceed with building necessary systems architectures, platforms, APIs and components for adopting standards, specifically for interoperability validation of successful systems integration in healthcare
Identify weaknesses in current health service strategies, collecting classifications of requested optimisations, and improve both local and general efficiency of existing services with the advantages that technology can bring
facilitate the creation of innovation in digital health to transform the delivery of health and social care with AI and Machine Learning, Data Science, Computer Vision and the latest state of the art in technology development
There are many problems in healthcare to solve, big and small, and engineering students must publish their work to be seen. This is a partnership programme that lets students become the best they can be with real world requirements, and clinicians exploring the best and latest technologies that industry can provide.
Get in Touch
Committee
Our Committee Members
---
Dr Dean Mohamedally
Chair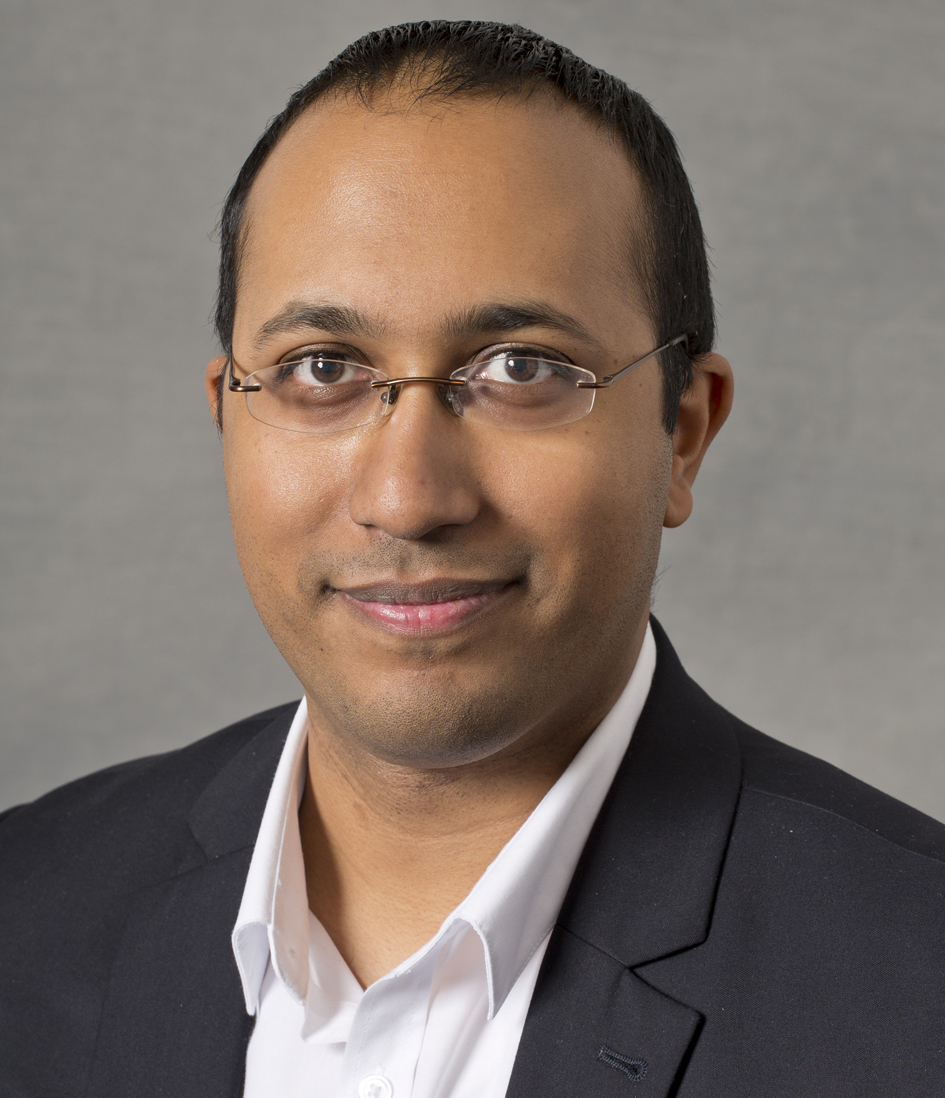 Dean is the Principal Teaching Fellow for Software Engineering and Industry Projects and a member of the Software Systems Engineering group at the Department of Computer Science, University College London. Dean is the Inventor and Creator, and is one of the Projects Directors of the UCL IXN - Industry Exchange Network (www.ixn.org.uk), which he co-founded with Dr Graham Roberts and Geoff Hughes in 2011. Dean leads on all healthcare related projects with teaching in Computer Science. The IXN programme was reported in the NHS England Topol Review (2019), leading to the creation of this IXN for the NHS committee at the government backed Apperta Foundation CIC. Outside of healthcare projects, the IXN programme is centred around term-time teaching with students based in our labs at UCL, with all sectors of industry clients engaging with the students on Proof of Concepts (PoC). Dean covers the fields of Software Engineering and Systems Integration development on the UCL IXN, but also align interests with our other UCL CS Projects Directors. Dean is a Fellow of the Higher Education Academy and Member of the British Computing Society.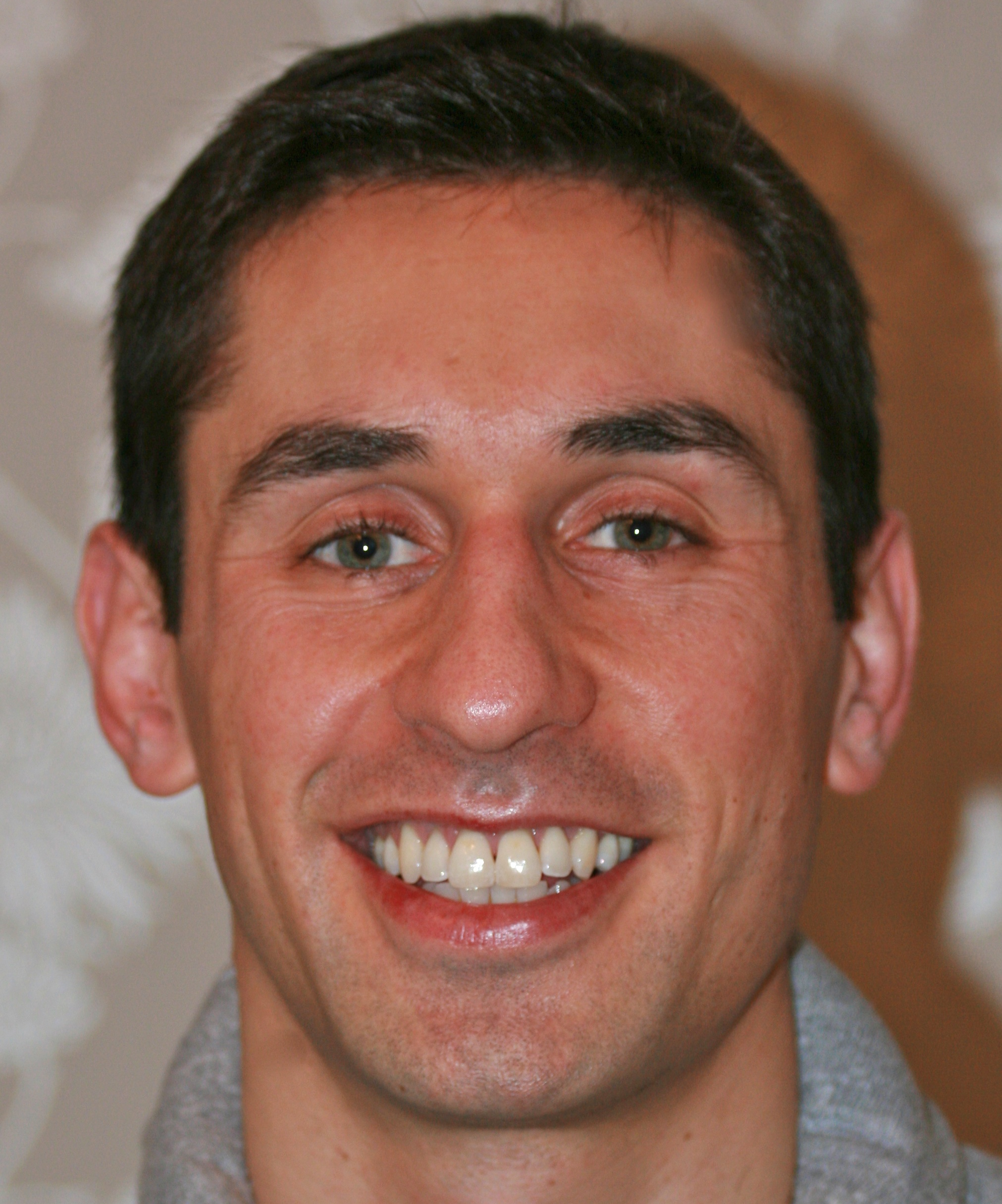 David is a Neonatal Grid trainee and previous National Medical Director's Clinical Fellow, performing work to develop better education and training around digital healthcare technologies. His work aims to support clinicians in gaining and using skills around healthcare technologies, and to promote better collaboration between the NHS, academia and industry. His long-term, collaborative, objective is to help devise and implement a strategy to make the NHS the world's most future-facing health workforce. David has a PhD in the computational modelling of neonatal imaging datasets, and has worked as the Clinical Fellow for the Artificial Intelligence and Robotics workstream of the Topol Review – culminating in the recent publication of the Topol Review. As well as being a member of the committee for the IXN for the NHS, David is Clinical Lead for a collaboration between the DRIVE initiative (Digital Research, Informatics and Virtual Environments) at Great Ormond Street Hospitals for Children NHS Trust and Health Education England which is exploring new educational and training opportunities for a multi-professional healthcare workforce; he is part of the National AHSN AI Initiative Core Advisory Group, and on the NHS Clinical Entrepreneur Programme.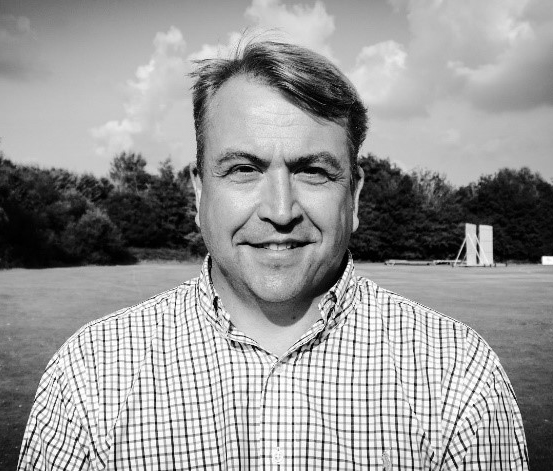 Geoff Hughes is the director of program management for Health & Lifesciences in Microsoft's commercial software engineering division, (CSE). Geoff works with the world's leading healthcare and pharmaceutical companies, partners, academics and start-ups, with a focus on Microsoft's latest developer tools & cloud services.
Geoff has held numerous business development and engineering roles in his tenure at Microsoft with specific industry expertise in Healthcare, Government, Research & Academia. Geoff was a founder member of Microsoft's Internet Customer Unit established in 1995 to work with Internet Service Providers, pioneering the early days of the World Wide Web.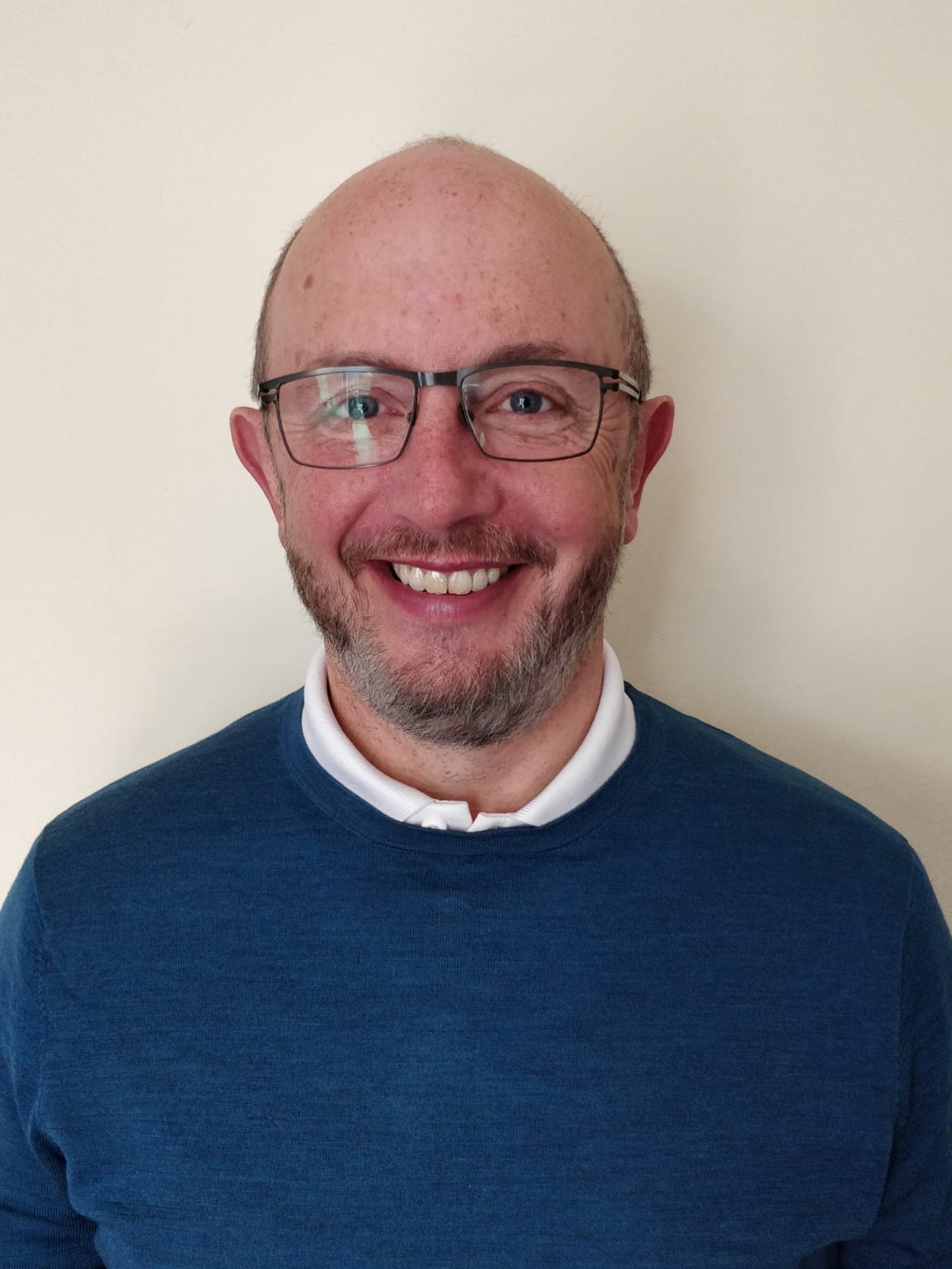 Joseph has spent the past 20 years in the ML & AI sector. He invests in ethical cognitive systems, and develops high value private IP for industry. In the health and care sector he is committed to the delivery of open source technologies. He supports the IXN as he recognises that via it the NHS can develop high quality proof of concepts.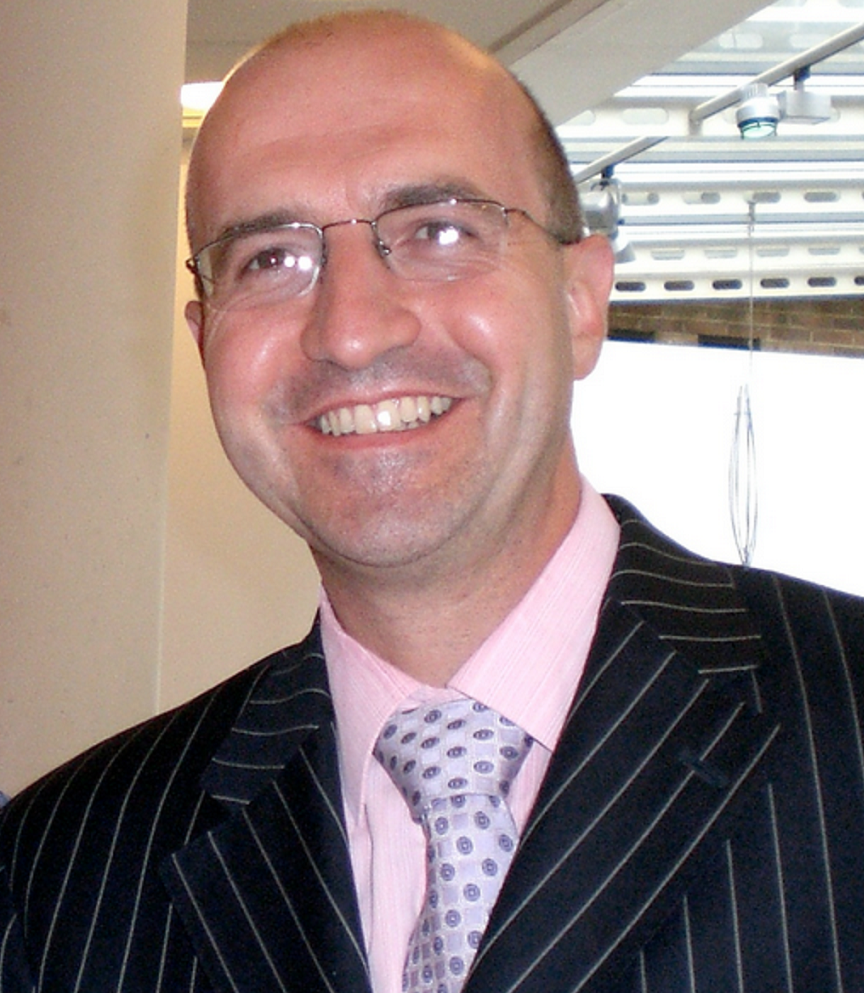 Professor Sebire trained at St Mary's Hospital Medical school in Paddington followed by postgraduate training in obstetrics and gynaecology, Fetal Medicine and paediatric and perinatal pathology. He is Professor of Pathology at Great Ormond Street Hospital and Institute of Child Health, UCL. He is a clinical academic, being the author of five textbooks and more than 750 scientific publications. More recently, he is the Chief Research Information Officer at Great Ormond Street Hospital and the managing director of the digital research and informatics unit (GOSHDRIVE).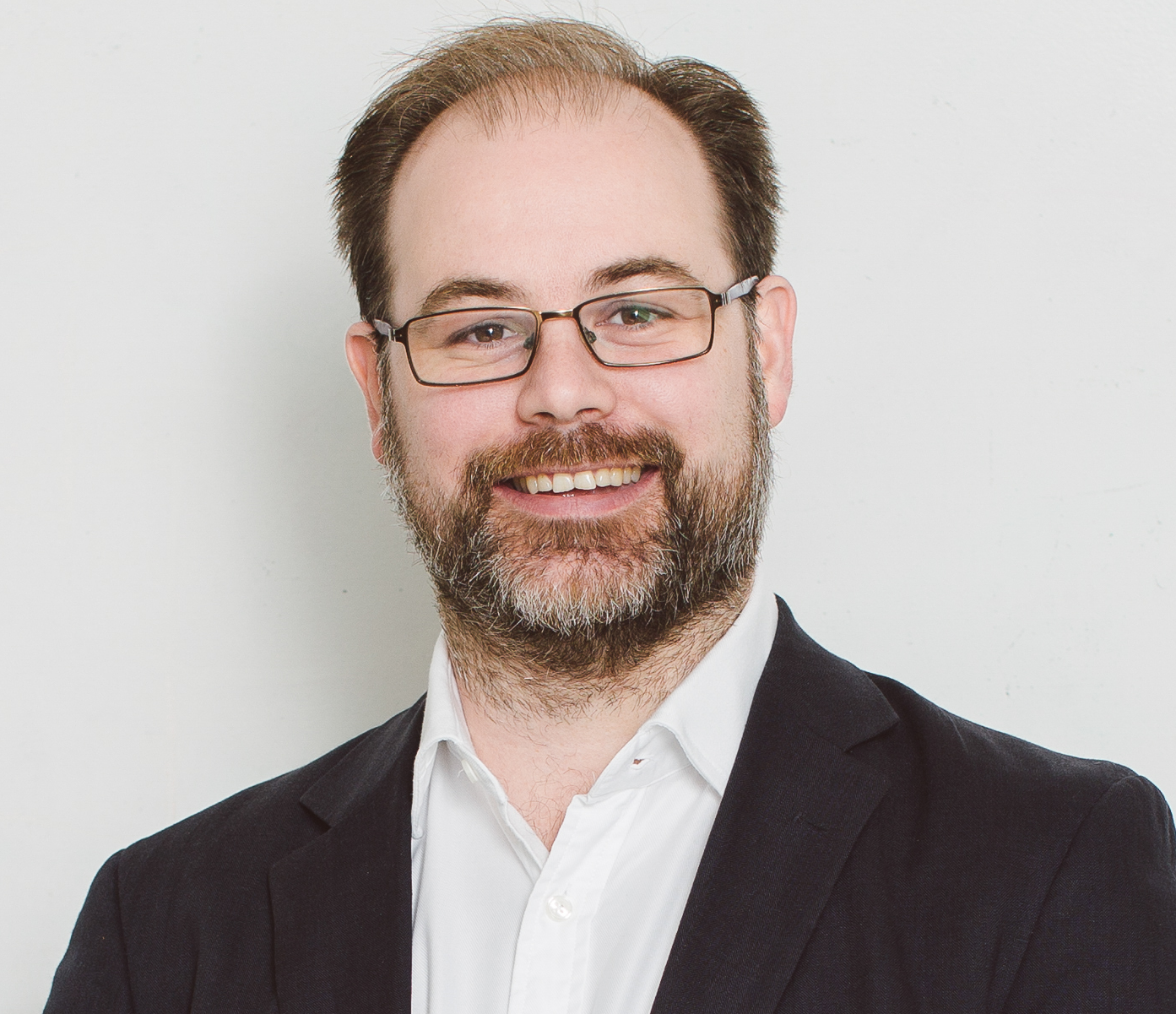 Tom is a vice president at NTT DATA and leads all innovation activities in the UK, Ireland and the Benelux region. With 20 years of consulting and scaled programme delivery experience on the interface between business, customer experience and technology innovation, he leads business, creative and technology teams to enable create outstanding experiences for clients in the private and public sector and their stakeholders. He is responsible for all innovation activities from technology scouting and R&D, through co-creation and product scaling across industries and has been actively involved in the UCL IXN programme for 2 years, acting as a mentor and industrial advisor.